after seeing
glennz
latest masterpiece
, i scoured the web for fun illusions, until i came across a cube with a shifting perspective that I had fun switching back and forth in my mind.
i liked it so much, i went about creating one, and then putting a rubik styled twist on it. then added doorways and a hole to enhance the perspective shifts.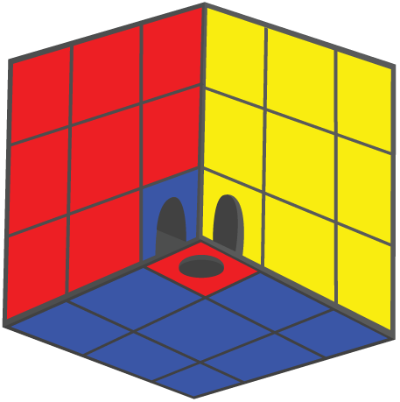 i then spent a decent amount of time putting together a flash presentation for it as a shirt design or a poster print for
threadless
:
and then i titled it with a cheesy pun / homage(?) to guns 'n' roses... yeah.