a long while ago, when i first started blogging, i had
pieced together a tattoo for my old boss
.
a week ago, right before christmas. a gentleman e-mailed me asking about that very tattoo.
i don't know if he found it on a google image search or what, but he wanted to use it for his group, "cancer warriors support association". i said sure, and immediately thought of all the pitfalls they would face when attempting to use that lo-res sketchy image i had created. so i offered to create a vector file and a full logo packet and guide for him. he was pleased and thankful, but i had 3 days off of work for the holidays. i needed an excuse to keep my design brain working anyway.
so i presented him with this on christmas day: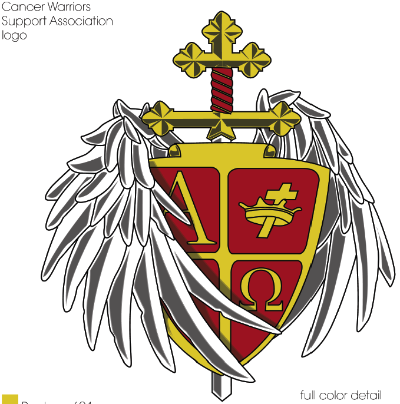 merry christmas, cancer warriors support association!