i was handed a challenge at work yesterday. i had to come up with a quick flyer for a local music (etc.) store,
electric fetus
.
i had to translate 3 paragraphs worth of copy into an 8.5x11 handout.
i will file this as my first well made typographical project.
i usually battle typography, but i was able to turn all the text into a design.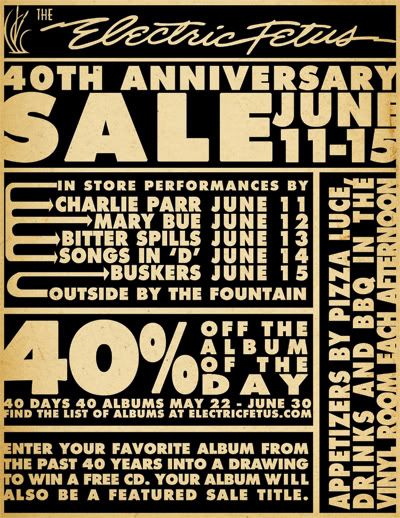 i'm not used to tooting my own horn and i apologize, i hope you enjoyed my toot.
to keep the tootin' common (tutankhamen... king tut.... i am hilarious) here's a sign i had made for them earlier this year: