i've been designing for multiple shirt competitions all over the wide wild net.
but
bountee
gives designer's a chance to make both the company and the designer a little bit of scratch. they sell the shirts for a set cost, and the designer can create the mark-up to see what they take home.
on
bountee
i'm only taking in about $3 per design sold, but i'm not upset by that. i'm more pleased at the opportunity to spread the love.
the design i've put up for sale is an oldie but a goody: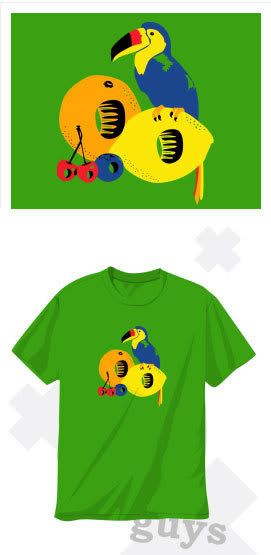 this is another one i had originally entered over at
threadless
:
well, iffin' you're in the mood for a bright colorful shirt, and my "fruit luips" word play made you smirk,
toss me $3 (and bountee $17)
thanks.