the first professional logo i created (chronicled
here
) has finally hit the big time.
i am so pleased to see something i created in such a grand scale (another step closer to a billboard).
this sign is about 8 feet wide to give some scope to it. todd signs of duluth created it based off our collective specs. painted pvc for the logo, a sanded texture for the background and the "family/cosmetic" copy at the bottom is struck out of the sandy texture.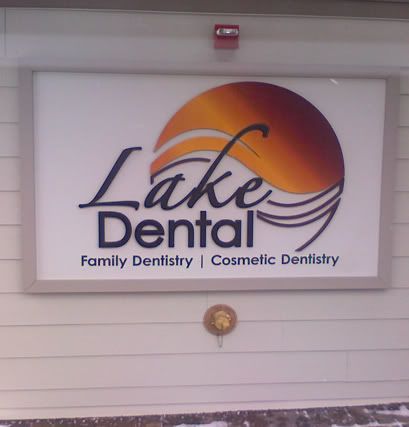 me so happy.